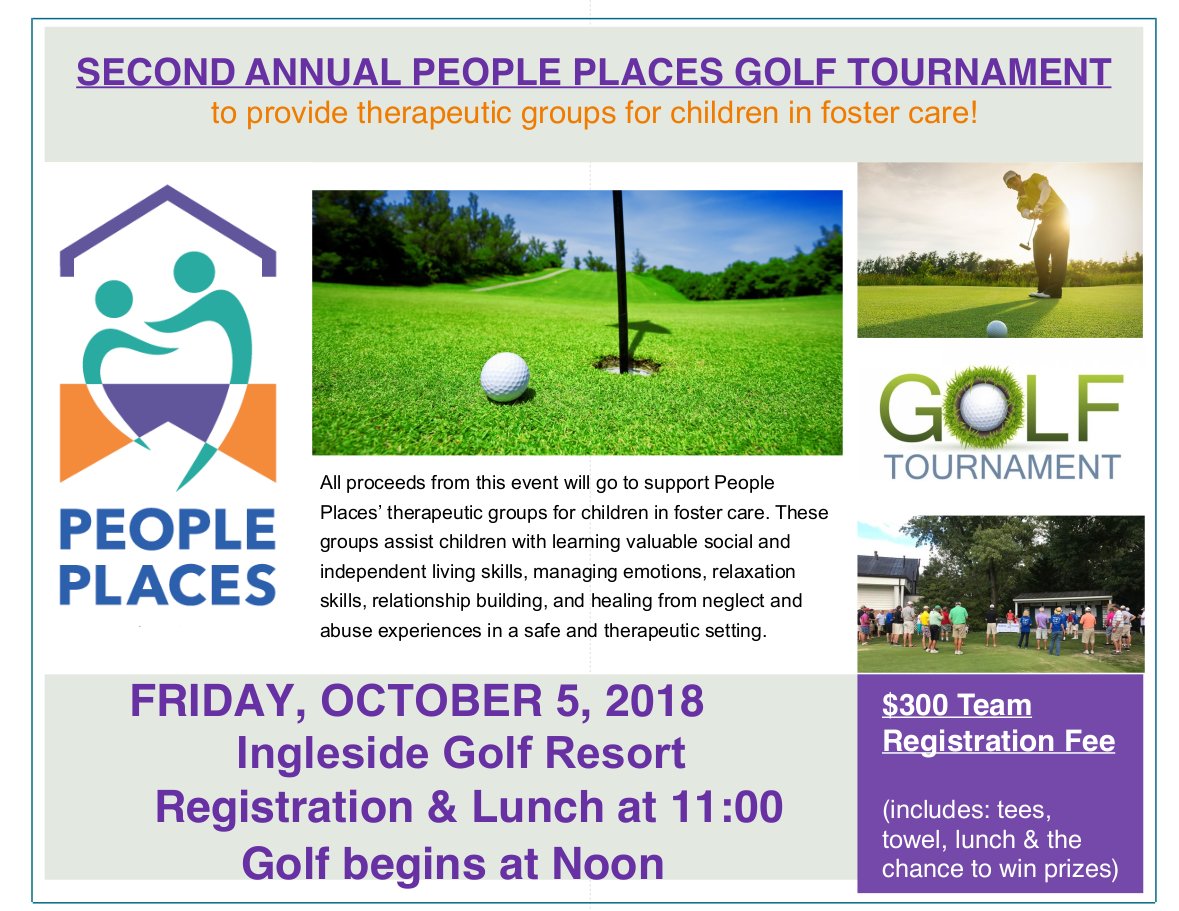 People Places is hosting its 2nd Annual Golf Tournament to benefit children in foster care!
The tournament will take place on Friday, October 5, 2018 at the Ingleside Golf Course. Click Here to Register
All proceeds from this event will go to support therapeutic groups for foster children, which assist them in learning valuable social and independent living skills, how to manage emotions, relaxation skills, relationship building, and healing from neglect and abuse that may have been experienced. 
*Note*  Teams Registering after August 24, 2018 will receive a golf towel and golf tees in place of a tee shirt*