Megan and Rock's Story
Megan and Rock met while in the military and their relationship started with a bond stronger than most. They already had two children of their own when their nurturing instincts took them beyond their immediate biological family. Since 2008, they've shared that bond and strength with 7 foster children, as well as several respite and short term placements.
Recently, they adopted a 7 year old son who has a fondness for joining his father while doing yard work and pretends he is using power tools just like his dad. The new found addition to their life not only challenges them but rewards them every day – all because they decided to trust People Places and open their heart and home to a child in need.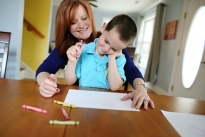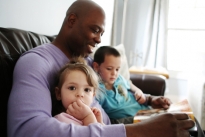 Colleen's Story
Colleen always wanted to be the mother of several girls. She approached People Places with a mission: to adopt a girl in third grade or younger. People Places got to know Colleen, to understand her hopes and dreams, and then they introduced her to seven-year-old Allison. When Colleen finished the adoption process facilitated by People Places, the little girl became incredibly excited. For the first time in her short life, she was going home.
As Allison blossomed into a kind and loving young woman, Colleen and her husband decided to adopt another girl. And when they took in two brothers who needed respite care, Colleen discovered her self-doubt about sons was totally unfounded. Her growing family fell in love with the boys as well as their older sister, and when Colleen decided to adopt all three children, People Places helped her manage the transition from two children to five.
Allison was instrumental in helping to create a family project of making care packages for foster children who came to People Places, a practice that has become embedded in our admission process. Colleen and her husband went on to adopt a toddler who was not able to be placed with his siblings, and then an infant boy who stole their hearts.  With a geographic move, and an emptying nest, they continue to foster to adopt and have recently added two more children to their family.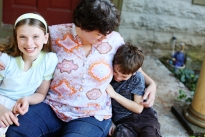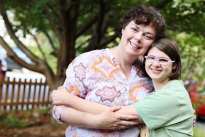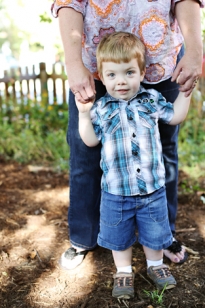 Ralph and Becky's Story
A house can get awfully quiet as kids start to leave the nest. When Ralph and Becky Martin's five biological children moved out and became parents themselves, the couple was left with an empty feeling—until a friend introduced them to People Places.
During open houses and informational picnics, the Martins discovered that People Places felt like family. When they decided to foster a seventeen-year-old boy, and later two teenage girls, Ralph and Becky knew they could count on People Places to answer their questions, help pick up kids after school, or even watch them on a busy weekend.
Becky's foster daughter once wrote an essay for school that named Becky as her inspiration. But though their experiences as foster parents the Martins have learned more about love than they could ever teach their children. Without People Places, Becky admits, she doesn't know if she could be a foster parent, but luckily she and her husband don't have to find out. They're busy planning for retirement—one with lots of kids around.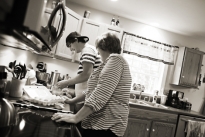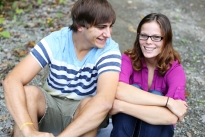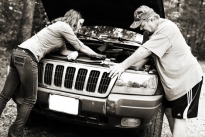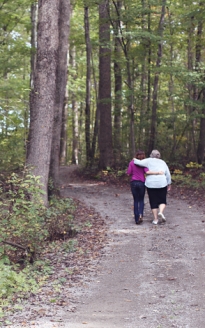 To Learn More:
Contact us at the location nearest to you!