About the People Places Family
Mission Statement: Fostering resilience in children and families so they can thrive.
On any given day, there are nearly 428,000 children in foster care in the United States and over 5,000 of these children reside in Virginia. These children live in your community and are in desperate need of safe, stable, and nurturing foster homes. People Places can help you make a difference in their lives!
Founded in 1973 in Staunton, Virginia, People Places was instrumental in establishing and shaping Treatment Foster Care (TFC)- locally and nationwide. People Places is a private, nonprofit agency serving Staunton, Charlottesville, Harrisonburg, and the surrounding areas. We provide an array of foster care, adoption, and community based services.
Trauma informed research has proven that meaningful relationships make all the difference to children in need. We have almost 50 years of experience connecting children to individuals and couples who are willing to become certified as foster or adoptive parents.
Reunification with birth parents and kin is always the primary goal for children in foster care. However, when this is not possible, foster to adoptive homes are necessary to provide long-term permanency for children.
You can make a difference in the lives of children. Contact us to take the first step to become a foster or adoptive parent today!
National Accreditation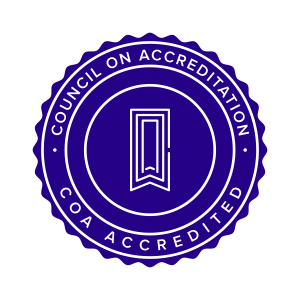 People Places has achieved national accreditation through the Council on Accreditation (COA). COA accreditation ensures that we are providing the very best possible services to our consumers and is a mechanism that enables us to continually improve and evaluate the way we deliver services to the community across all of our programs. Our clients have verified, high-quality services that have been independently evaluated by a recognized leader in the field of human services.
Founded in 1977, COA is an independent, nonprofit organization that partners with human service organizations worldwide to improve service delivery outcomes by developing, applying, and promoting appropriate best practice standards. COA standards reflect current best practices in the field as determined through extensive literature reviews and a rigorous, multi-stage development and vetting process. Achieving COA accreditation means our organization is among the best in the field. We are proud to be a part of this community of excellence.
We are proud of our almost 50 years connecting families and are very excited to have gained this accreditation.