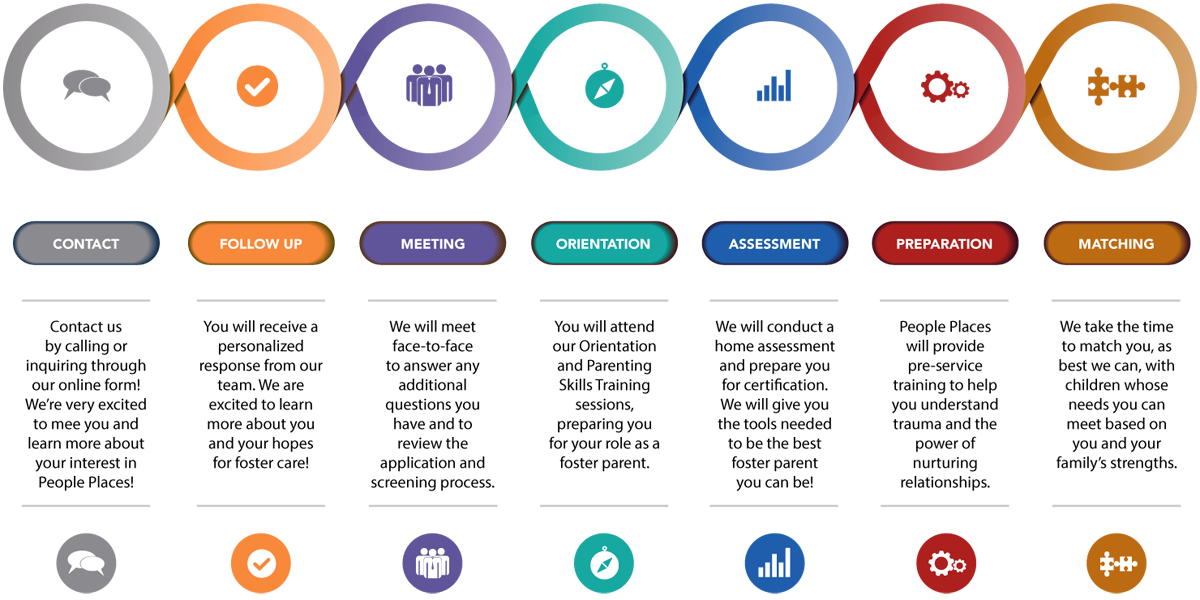 Placement & Ongoing Support after Matching
Once you are a certified People Places family, and a child is placed in your home, you will receive a variety of supports and services, including:
Pre-service Training
Ongoing Training and Support
One-on-One Individualized Support and Case Management
24/7 On-call Intervention
Respite
Additional Support through People Places…
Monthly Stipend Provided
Community Special Events
You can change a child's life just by being yourself. And when you do, it will reward both of yours forever. Many of our foster parents decide to adopt their children. People Places requires no such commitment, but our families tend to build bonds for life.
Through a series of training sessions, you'll learn information and skills you need, and we will be your partners on your journey to becoming a successful foster or adoptive parent.
Discover the skills you may already have to change a child's life!
If reunification between children and their families is not possible, our foster families often become forever families through adoption. Become part of the People Places family!  Contact us today!